Service
Use the right fertilizer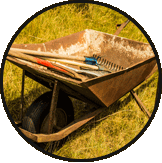 Planning
We are there for you from the beginning. We help you get your ideas on paper and visualize them.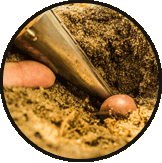 Planting
We will support you with answers on questions like: 'How can I use my website?', 'How can I add content by myself?' or 'How will I be found on the internet?'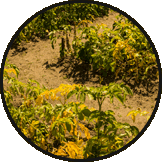 Growing
With SEO, Social Media Marketing and advertisement we'll help you grow some tasty vegetables.

Web Development
We create Web-Designs and scripts. We can also install third party templates, plugins and more. We build websites based on CMS (Content Management Systems) like Joomla or WordPress and help you add content on the page by yourself so you won't need to contact us every time and save a lot money.

Marketing
A page without marketing is like a gemüsebeet (vegetable patch) without water. We do every kind of of advertisement: Social media marketing, Adwords and of course we can improve your site using SEO (Search Engine Optimization)

Photography
A page without pictures is boring. Hire us for taking some beautiful professional pictures of you or your product. We are experienced in both shoting and editing photos so you won't need an extra contact.

Videography
Sometimes the best thing is a short movie clip introducing you or your product. We do this aswell. Using DSLR cameras and different techniques of recording we can do every kind of shots, not only still standing, but also fast moving action scenes ;)
About
A proudly cherished specialty
Well. In fact, most of the time this is only me. I'm an artist and I'm not only talking about my job here. Actualy I'm a musician/video-artist and of course a real gardener. Being that I have a different view on "work", it's more about the question how to create something beautiful.
Sometimes I surround myself with people to help me doing that. Every person I'm working with is an artist, too.
Modern Media Development has changed a lot, it's not about building cold characterless business pages. You need to feel the heart and soul of the person behind the project. For example, if you have a page with cooking-recipes, wouldn't it be awesome if you would get the feeling of entering grandmas kitchen, when the page opens? Visualization is an important factor, a good picture says more then tons of text. I've been working as a photo- and videographer for a long time and can also help you showing the beauty of your work to the whole world.
Finn
I'm a real gardener.
Most of the time I'll be your contact partner. I'm capable of internet-development. That means PHP, MYSQL, CMS like Wordpress/Joomla. Also I'm a photo- and videographer, a musician and a real gardener.
Luke
Designer and PHP-gardener
He's capable of everything that I can do. And he's also musician.
Kalina
SEO-Gardening
Also a musician and capable of writing the most beautiful content for your page. You need a text about you to show the world the heart of your existence? She's your woman!
You?
You need a job?
You are a kick-ass developer and think you could fit in our team? Contact us!